Master of Science in Nursing (MSN)
Why a Wayne State MSN?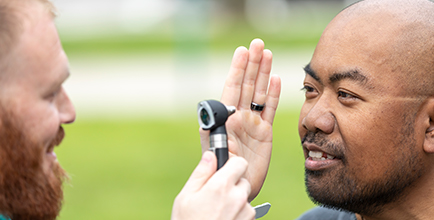 Wayne State's MSN programs prepares nurses for advanced practice as a nurse practitioner or nurse-midwife in the care of culturally diverse individuals, families and groups in a variety of health care settings, with an emphasis on the challenges facing urban populations. Our MSN in Advanced Public Health Nursing (APHN) program prepares nurses to promote the health and well-being of local communities. Learn more about the Wayne State MSN and get answers to all your questions by attending an upcoming information meeting.
Clinical specialties