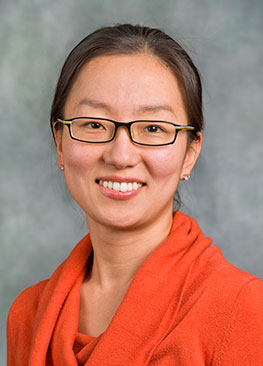 Smoking Behaviors Among Underserved Populations
Smoking is the leading cause of death globally. Despite a significant decrease in smoking prevalence in the general population over the past 50 years, there are sub-populations who do not benefit from smoking cessation programs, leading to health disparities in underserved populations. The ultimate goal of my research is to reduce the health disparities by promoting smoking cessation among underserved populations.
Program of Research
Dr. Seung Hee Choi's research has focused on the effects of multiple health behaviors where individuals engage in two or more health risk behaviors simultaneously, especially smoking-involved multiple health behaviors, on health outcomes and health-related quality of life. Engaging in multiple health behaviors has been associated with a greater risk for developing chronic diseases, such as cardiovascular diseases or cancers, and all-cause mortality than can be expected by the sum of the separate effects of health behaviors. Particularly, whenever smoking is involved in multiple health behaviors, mortality risks are higher than any other risk behaviors.
Dr. Choi's recent pilot work showed that smoker couples demonstrated:
Interdependence of smoking behavior within the couples.
Fewer quit attempts, compared to the general population of smokers, but high levels of motivation to quit.
Preference for technology-delivered interventions for smoking cessation.
Currently, she is conducting a discrete choice experiment survey study to examine preferences of the format and content of couples-based smoking cessation interventions with smoker couples. The findings will provide a better understanding about their needs and preferences of couples-based interventions. Her long-term goal is to promote smoking cessation and health by developing a couple-based smoking cessation intervention tailored to smoker couples, one of the hardest-to-reach smokers.
Current Research
2022-23, Choi, S. H. (PI) – We Quit: Development and Pilot Trial of a Mobile Web App for Smoker Couples. Funded by: STT Lambda Chapter ($2,000)
2021, Choi, S. H. (Faculty Mentor) – Preferences for couple-based smoking cessation interventions among smoker couples. Funded by: UROP fund ($3,500)
2020-21, Choi, S. H. (PI) – Understanding Preferences for a Couple-Based Smoking Cessation Intervention: Online Discrete Choice Experiment. Funded by: STTI Rho Chapter Research and Evidence-Based Project ($1,000)
2020-21 Choi, S. H. (PI) – Understanding Preferences for a Couple-Based Smoking Cessation Intervention: Discrete Choice Experiment. Harriet H. Werley Faculty Research Award ($3,260)
2020, Choi, S. H. (PI), Estrope, J. & Shakory, R. – Preferences for a smoking cessation intervention among Wayne State University students: Discrete Choice Experiment. WSU UROP fund ($3,500)
Populations of interests
Blue collar workers
Cancer patients
Smoker couples