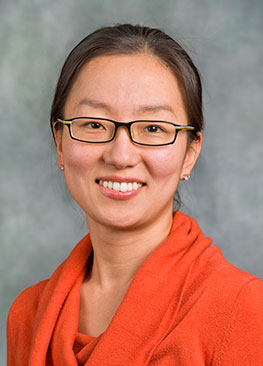 Smoking Behaviors Among Underserved Populations
Smoking is the leading cause of death globally. Despite a significant decrease in smoking prevalence in the general population over the past 50 years, there are sub-populations who do not benefit from smoking cessation programs, leading to health disparities in underserved populations. The ultimate goal of my research is to reduce the health disparities by promoting smoking cessation among underserved populations.
Program of Research
 Dr. Seung Hee Choi's research has focused on the effects of multiple health behaviors where individuals engage in two or more health risk behaviors simultaneously, especially smoking-involved multiple health behaviors, on health outcomes and health-related quality of life. Engaging in multiple health behaviors has been associated with a greater risk for developing chronic diseases, such as cardiovascular diseases or cancers, and all-cause mortality than can be expected by the sum of the separate effects of health behaviors. Particularly, whenever smoking is involved in multiple health behaviors, mortality risks are higher than any other risk behaviors.
Dr. Choi's studies show the majority of smokers simultaneously engage in at least one additional risk behavior, such as problem drinking and physical inactivity, which put them at greater risks for morbidity and mortality. A more recent study shows that smokers experienced higher psychological distress when facing personal crisis (e.g., diagnosis of lung cancer) compared to either former or never smokers. Moreover, early smoking initiation (before age 13 years) was associated with high risks of smoking-related comorbidities (e.g., cancer, cardiovascular diseases, and pulmonary diseases) and all-cause mortality.
The long-term goal of Dr. Choi's program of research is to develop smoking cessation interventions for underserved populations, such as dual-smoker couples, and further to develop interventions for multiple health behaviors.
Current Research
Most recently, Dr. Choi conducted an online survey study with dual-smoker couples where both members smoke. She and her team found that the majority of dual-smoker couples engaged in multiple health behaviors and preferred technology-based smoking cessation interventions, such as web-based interventions and/or smartphone apps over face-to-face interventions.
Populations of interests
Blue Color Workers
Dual-Smoker Couples
Cancer Patients