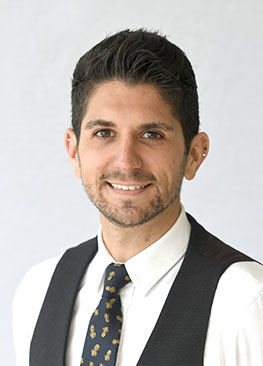 Gregory Sikora, MEd
Academic Services Officer II
Office of Student Affairs - 10.8 Cohn
gsikora@wayne.edu
313-577-4080
Bio Sketch
As an Academic Services Officer II with the College of Nursing I am responsible for all admissions processing for undergraduate programs. I also am the advisor for students in the Traditional BSN and BSN Direct Admit for Freshmen pathways.
I currently serve as the President-Elect of the Wayne State Academic Advising Council (AAC) for the 2019-2020 academic year. I am also currently the Webmaster for the Michigan Academic Advising Council (MIACADA).
Prior to joining the College of Nursing in 2017, I was the Program Manager for Orientation and New Student Engagement at Henry Ford College in Dearborn, MI, and the Student Life and Communications Coordinator at the Boston Architectural College in Boston, MA. I am an avid runner/marathoner, and enjoy working in my garden and yard when I am able to get away from restoration projects on my house which was built in 1922 in the Boston-Edison Historic District here in Detroit.
Pronouns: he, him, his
Education
Bachelor of Science in Architecture, Lawrence Technological University, Southfield, MI (2010)
Master of Education in Higher Education, Loyola University Chicago, Chicago, IL (2013)
Doctor of Education in Educational Leadership & Policy Studies, Wayne State University, Detroit, MI (in-progress)
Courses Taught
 FYS 1010 - Learning with the Brain in Mind