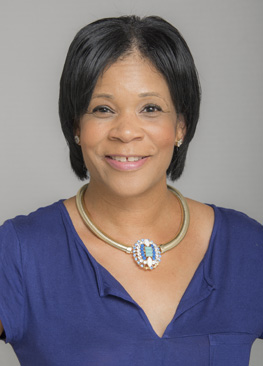 Chontay Glenn, PhD, RN, PMHNP-BC
Clinical Instructor and Advisor, Nursing Christian Fellowship (NCF)
266 Cohn
ar8989@wayne.edu
313-577-4082
Office hours
 By appointment
Bio Sketch
As a dual degree PMHNP/Nurse Educator, I am astutely aware of the provisions of education and healthcare in academia and the community and the disparities that continue in medically under-served environments. Having worked in urban and suburban areas, serving diverse populations, some with expansive resources and others with limited psychosocial resources, I understand there is a need for more culturally sensitive advance practice nurses that utilizes a holistic model in health care to improve quality, collaborations across professions and improve positive health outcomes; achieving this in the College of Nursing at Wayne State University is the primary objective for me.
Education
PhD in Nursing, Wayne State University (2019)
Post Masters Certificate in Nursing Education, Wayne State University (2012)
Masters of Science in Psychiatric Mental Health Nurse Practitioner, Wayne State University (2011)
Bachelor of Science in Nursing, Wayne State University (1996)
Research Interests
Spiritual Domain in Nursing 
Clinical Area(s) of Expertise
Psychiatric Mental Health
Community Health
Community Mental Health
Spiritual Health
Professional Development
Leadership
Selected Publications
Taylor Glenn, C. & Pieper, B. (2019). Spirituality, Spiritual Distress, and Forgiveness: Implications for Nursing Education, Practice, Research, and the Classification System. Journal of Christian Nursing, 36, 185-189.
Current Research
Dissertation Study: Examining relationship between forgiveness and delinquent behaviors in adolescents who have adverse childhood experiences.
ForGIVE: That's What's Up! (TM)
Courses Taught
NUR 3015 - Restorative Care: Psychiatric Mental Health Nursing Across the Life Span
NUR 7605 - Psychopharmacology for Advanced Practice Nursing
NUR 7840 - Advance Practice Nursing with Individuals/Communities
NUR 7855 - Advanced Practice Nursing with Groups