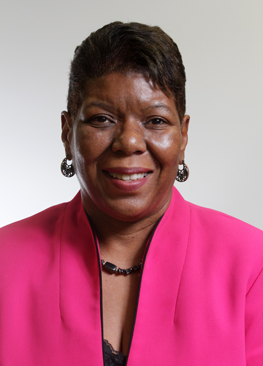 Felicia Grace, EdD
Bio Sketch
Felicia Grace, Ed.D. is an Academic Service Officer IV in the College of Nursing.    She is responsible for the Second Degree/Second Career (CD2), Professional RNBSN completion program (RNBSN) and the Veterans Second Degree/Second Career (VBSN).   
Prior to coming to the College of Nursing, she was employed in the Wayne State University College of Education as a University Counselor.  In addition to her prior time in the College of Education, she has also been employed at Wayne State in the Records Office, Undergraduate Admissions and the King-Chavez-Parks College Day Program.  
Presently, Dr. Grace serves as a governing board member for Nardin Park Recovery Center.  She is also a member of the Planning Committee for Wayne State University Organization of Black Alumni and a member of the Black Faculty and Staff Association.   In her spare time, she enjoys volunteering in the community.  
Education
Doctor of Education, Educational Leadership and Policy Studies, Wayne State University, Detroit, MI (2004) 
Master of Arts in Teaching, Elementary Education Wayne State University, Detroit MI (1991) 
Bachelor of Arts in Speech and Hearing Science, The Ohio State University, Columbus, Ohio (1983)